Home
›
Service Manager Asset Management Feature Requests
We appreciate you taking the time to vote and add your suggestions to make our products awesome! Your request will be submitted to the community for review and inclusion into the backlog.
We recommend reviewing what is submitted before posting, in case your idea has already been submitted by another community member. If it has been submitted, vote for that existing feature request (by clicking the up arrow) to increase its opportunity of being added to Cireson solutions.
For more information around feature requests in the Cireson Community
click here
.
Add Loan Detail and History to Hardware Asset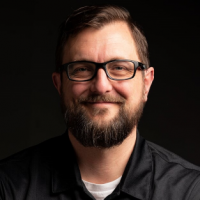 Brett_Moffett
Cireson PACE
Super IT Monkey ✭✭✭✭✭
The ability to loan a hardware asset out is useful and the Expected Return Date is a useful way to set reminders or followup e-mails via a subscription or a Runbook.
However, it would also be good to be able to track who has had the item in the past and for how long they had the machine so it is possible to audit and track who had the machine at any given time.
This would require a "
Loan
" Work Item class to show the details of an item that is on loan.
When an item is loaned out to an end user the loan request is filled in (via RO or direct from a call to the service desk) and the Loan Work Item is created and saved. 
As part of a workflow, the Loan WI is associated with the Hardware Asset CI and the Hardware Asset CI status is set to "On Loan".
The Loan WI would include fields like:
Who currently has the asset. (Affected user)
Associated Hardware Asset CI.
When it is due to be returned.
Returned date. (Could be a return button. See additional comments below)
Associated IR Work item. (if the asset is on loan due to a work item issue)
Cost Center. (to track costings or recharge if needed)
Notes (Useful for comments as to why it is needed to be loaned or how it was configured for the loan.)
Plus all the regular WI number, Created Date, etc. that would be associated with all WI's.
All associated Loan WI's would be displayed on the Hardware Asset in chronological order showing the user that had it and when they returned it.