Home
›
Service Manager Portal Feature Requests
We appreciate you taking the time to vote and add your suggestions to make our products awesome! Your request will be submitted to the community for review and inclusion into the backlog.
We recommend reviewing what is submitted before posting, in case your idea has already been submitted by another community member. If it has been submitted, vote for that existing feature request (by clicking the up arrow) to increase its opportunity of being added to Cireson solutions.
For more information around feature requests in the Cireson Community
click here
.
Improved Relationship Picker - Add Advanced Search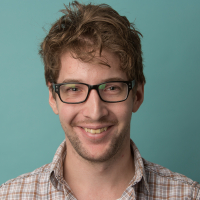 Gabriel_Lences
Customer
Advanced IT Monkey ✭✭✭
On our mission to pull away as many of our analysts from using the SCSM thick console client and to start using the portal more effectively , we'd like to improve upon the "Related / affected Items" picker to replicate the great "Advanced search" customization of the form of the SCSM console (this is probably like the only good thing about scsm that's not so good in the portal lol).
Our hardware team is really missing this in the portal since they are used to frequently pair multiple hardware assets at once to a ticket through filtering them out in the SCSM console specific work item - related items - advanced search and usually building the criteria upon searching through serial number. Attaching screenshot of what i mean.
Is there something that we're currently missing in the portal and is this working somehow? Because currently we're telling our hardware team to open up assets one by one in the portal and pair the ticket to them as there is no advanced search function like this.
This would be a dream come true for our anti-SCSM / pro-Portal crusade.
Edit: This shouldn't be just limited to WI-HWa relationship or limited to just these forms, but basically have the advanced search functionality there for all the assets and work items when pairing relationships.
You don't even have to think of the UI for this, "just" (😶) need to take inspiration from the console regarding the UI and replicate the funcionality 😊
@Cireson can you pull this off? I dare you! I double dare you! 😁 (I know you can.)