Home
›
Cireson Uploads

IT Monkey will place code here as examples of what Cireson's consulting team has to offer as well as examples for public consumption to benefit the Microsoft System Center community as a whole.
DISCLAIMER
All files and projects located here come as is and without any warranty or support. We will attempt to improve the projects as time goes on based on customer and community demand. Comments and improvements are welcome as well as customization requests. Your use of these Cireson Uploads is subject to our
Terms of Use
.
Cireson's support team has no information on these projects outside of what you have available and will not provide support for these enhancements, extensions, and scripts.
Dont forget to checkout solutions uploaded by our customers, partners and community members
here
.
Resolution Description Required on Change Status Task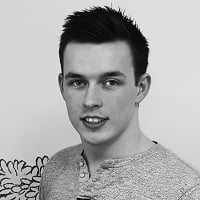 Shane_White
Cireson Support
Super IT Monkey ✭✭✭✭✭
Hi Community!
I had a customer request for this, built out the solution with the help of @cherryln_yap and sharing with you all!
I noticed on the community a few people had asked about making the Resolution Description Required on the existing Change Status task and noticed most of the people just built custom resolve tasks, which is great! BUT, doesn't help when you still want to change the status of the Incident.
Please check out the below code and let me know if this is helpful, just copy and paste the code into custom.js, or use a script loader (recommended):
EDIT: I have removed the lines in custom.js to overwrite the required text, and have made the fix in CSS instead which persists it when opening and closing the window. So copy and paste the content from custom.css.txt to custom.css.
Thanks all!
Shane 😁