Home
›
Survey App Feature Requests
We appreciate you taking the time to vote and add your suggestions to make our products awesome! Your request will be submitted to the community for review and inclusion into the backlog.
We recommend reviewing what is submitted before posting, in case your idea has already been submitted by another community member. If it has been submitted, vote for that existing feature request (by clicking the up arrow) to increase its opportunity of being added to Cireson solutions.
For more information around feature requests in the Cireson Community
click here
.
Replace Survey App with a Simplified Net Promoter Score (NPS) App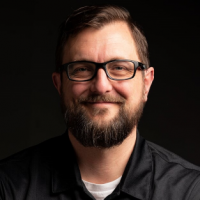 Brett_Moffett
Cireson PACE
Super IT Monkey ✭✭✭✭✭
In an effort to get a higher quantity and more relevant results from the survey app, I believe it would be more beneficial to replace the survey app with a simple Net Promoter Score (NPS) solution to allow end users to provide quick, simple and useful feedback about their experience and satisfaction.
The NPS solution should only ask 2 questions:
Satisfaction Rating control (out of 5 or 10)
Comment (Text field)
These questions would be fixed and not able to be edited to prevent this app from becoming a competitor for other more complex and mature survey solutions currently available on the market. The SCSM solution is an ITSM ticketing solution and creating and tracking complex survey results is NOT a part of that.
The NPS score for a given Work Item should be shown at the top of the Work Item for easy reference:
The ability to respond to the NPS should be as simple as possible for end users to fill in. This should be something like 5 stars at the bottom of an e-mail template (Such as IR Resolved template) that calls an API call to enter the result without the user having to open a secondary webpage and re-enter the data. End users should also be able to provide rating feedback directly from the Work Item within the end user portal.
Different e-mail templates should be able to be used to trigger the NPS survey for different types of Work Items or any property value defined within the Work Item. This would allow for managers to control when the NPS survey is sent, such as:
Only be sent to even number Work Items
Only be sent to IR Work Items and not other WI types
Only be sent to a subrange of AD users and not all users
Additional comments are required then a simple page can be displayed with reference information of the Work Item and a comment box for the end user to type their comment.
The Service Manager should have access to an NPS dashboard that shows a range of simple data regarding the NPS data. This should include such items as:
Current NPS Score.
NPS score change month on month or Week on Week
% response on NPS communications
NPS data should also be made readily available via the Cireson portal for use in custom reports, integration with PowerBI, or used for workflow automation.
The NPS data should be its own Work Item type to allow the result to be related to the Parent Work Item. This would allow relationships to be built containing relationships such as "Work Item has NPS result", "NPS has Voted by user" to limit users voting more than once on the same Work Item.