Home
›
Service Manager Portal Feature Requests
We appreciate you taking the time to vote and add your suggestions to make our products awesome! Your request will be submitted to the community for review and inclusion into the backlog.
We recommend reviewing what is submitted before posting, in case your idea has already been submitted by another community member. If it has been submitted, vote for that existing feature request (by clicking the up arrow) to increase its opportunity of being added to Cireson solutions.
For more information around feature requests in the Cireson Community
click here
.
Cache the Hierarchy of Support Groups in the Service Management Database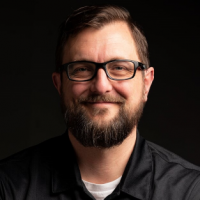 Brett_Moffett
Cireson PACE
Super IT Monkey ✭✭✭✭✭
To create dashboards for support groups or client support groups of a parent support group it is needed to be able to search for the parent support group and have it return all support groups that are children of it.

Unfortunately this information is not cached in the ServiceManagement database and therefore can not be searched on. This limits the ability to build dashboards for large organizations that might have support groups that are children of others.

An example support group structure might be:

APAC
  -  Austalia
    -  AU Desktop Support
    -  AU Infrastructure Support
  -  New Zealand
    -  NZ Desktop Support
    -  NZ Infrastructure Support
AMERICAS
  -  USA
    -  US Desktop Support
    -  US Infrastructure Support
EMEA
  -  Etc.

If someone wanted to create a dashboard that showed all Incidents for the APAC, Americas and EMEA regions, they would not be able to do a search based on these levels.