Home
›
Service Manager Portal Feature Requests
We appreciate you taking the time to vote and add your suggestions to make our products awesome! Your request will be submitted to the community for review and inclusion into the backlog.
We recommend reviewing what is submitted before posting, in case your idea has already been submitted by another community member. If it has been submitted, vote for that existing feature request (by clicking the up arrow) to increase its opportunity of being added to Cireson solutions.
For more information around feature requests in the Cireson Community
click here
.
Add Related Items Tab to User CI Form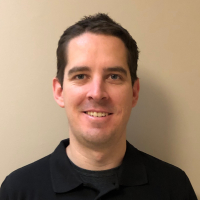 Steve_Clarke
Customer
Adept IT Monkey ✭✭
I think it would be worth adding the Related Items Tab to the User CI form.
I am particularly interested in seeing work items related to a specific user. As an example if someone requested a new network account to be created for a particular user, you could link the account creation request to the new user CI once it is created. That way when you want to look back on where/who the original account creation request came from, you could simply look up the affected user CI and look at related work items which will link you to the original request.
Other related Items such as file attachments etc would also be of use.