Home
›
Service Manager Portal Feature Requests
We appreciate you taking the time to vote and add your suggestions to make our products awesome! Your request will be submitted to the community for review and inclusion into the backlog.
We recommend reviewing what is submitted before posting, in case your idea has already been submitted by another community member. If it has been submitted, vote for that existing feature request (by clicking the up arrow) to increase its opportunity of being added to Cireson solutions.
For more information around feature requests in the Cireson Community
click here
.
SMP: Ability to choose colours in dashboards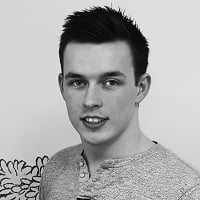 Shane_White
Cireson Support
Super IT Monkey ✭✭✭✭✭
Hi Community,
I think it would be a good idea that when using dashboards that you could choose colours for the criteria being set.
Currently the Portal will set the colours themselves which can be confusing in certain scenarios like the below:
In this circumstance, it has set Incident as blue (usually associated with Change), Service Request as red (usually associated with Problem) and green for Problem (usually associated with Service Request)
The feature might allow you to choose colours based on what you are grouping by.
Thanks,
Shane.