Home
›
Service Manager Asset Management Feature Requests
We appreciate you taking the time to vote and add your suggestions to make our products awesome! Your request will be submitted to the community for review and inclusion into the backlog.
We recommend reviewing what is submitted before posting, in case your idea has already been submitted by another community member. If it has been submitted, vote for that existing feature request (by clicking the up arrow) to increase its opportunity of being added to Cireson solutions.
For more information around feature requests in the Cireson Community
click here
.
Catalog item type list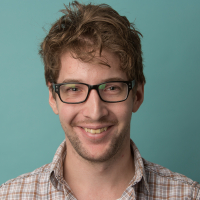 Gabriel_Lences
Customer
Advanced IT Monkey ✭✭✭
So....currently there's no catalog item type list in the lists and the Catalog item type attribute only uses whatever is in the hardware asset type list. What if we wanted to use the Catalog Items for Software Catalog Items as well? I don't want to add software types to the hardware type list.
Either make it to where we have a different list for Catalog item types (this is more flexible and a better option overall) or merge both Software asset type and Hardware asset type lists into the same list in the Catalog item.
Can this be done or work-arounded somehow please?
Thanks.
G.