Home
›
Analytics
Data Retention settings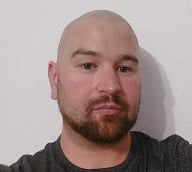 Simon_Zeinhofer
Customer
Advanced IT Monkey ✭✭✭
Hello guys,
we plan to reduce our SCSM and Cireson data retention settings. Today the settings are the following on SCSM side:
Incidents --> 5 years
All other work items --> 2 years
History --> 6 Months
Cireson Retention --> 10 years
Our plan is to reduce everything to 1 year (except history which will stay the same).
So my question, as I found nothing on the Cireson web page, what does the Data Retention in Cireson exactly mean? It says "Historical Data will be removed" - Which historical data? Are the work items still accessible in the portal? Does this retention have the same requirements as SCSM has - Work Items have to be completed/closed and Last Modified greater than 1 year?
What would happen, if I set the retention in Cireson to less than the retention in SCSM? Wouly my work items be accessible in the SCSM console, but no longer in the portal?
I need to know these things, because for reporting etc. I want to use the Cireson Analytics Database.