Home
›
Powershell Activity
Inconsistent error message in PS activity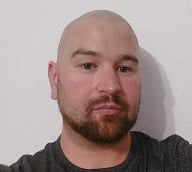 Simon_Zeinhofer
Customer
Advanced IT Monkey ✭✭✭
Hello guys,
we started rebuilding some of our automation by moving away from the SCO Activities to Powershell Activities.
Now it happens sometimes, that we receive an error in the output, and therefor the activity goes to failed:
The thing is, the script is still running through as if nothing happened. All steps are done and if it wasn't that system error, it would be completely normal. I also had a look inside the log file and there is no specific error documented. Right now this has only happened in 2 scripts, both using the Active Directory module. Also we invoke a session in both scripts.
Additionally we also have the situation, that a PSA has run, although it had status skipped - is there some error in the PSA workflow?
Has someone seen that before or has some sort of solution for that?