Home
›
Service Manager Console App Feature Requests
We appreciate you taking the time to vote and add your suggestions to make our products awesome! Your request will be submitted to the community for review and inclusion into the backlog.
We recommend reviewing what is submitted before posting, in case your idea has already been submitted by another community member. If it has been submitted, vote for that existing feature request (by clicking the up arrow) to increase its opportunity of being added to Cireson solutions.
For more information around feature requests in the Cireson Community
click here
.
Add AD Password reset task for Analysts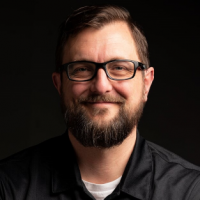 Brett_Moffett
Cireson PACE
Super IT Monkey ✭✭✭✭✭
Having an AD Password reset task that is available to analysts from the SCSM console, Cireson Portal and Outlook console to quickly reset a users password over the phone without having to use or even have access to AD Users and Computers.
This would allow analysts to rapidly change users passwords over the phone. This would also enable administrators to lock down access to Active Directory users and computers more as service desk analysts would not require this access to reset passwords greatly reducing security vulnerabilities within an organisation.