Home
›
Service Manager Portal Feature Requests
We appreciate you taking the time to vote and add your suggestions to make our products awesome! Your request will be submitted to the community for review and inclusion into the backlog.
We recommend reviewing what is submitted before posting, in case your idea has already been submitted by another community member. If it has been submitted, vote for that existing feature request (by clicking the up arrow) to increase its opportunity of being added to Cireson solutions.
For more information around feature requests in the Cireson Community
click here
.
Homepage customisation with Widgets

Geoff_Ross
Cireson Consultant
Super IT Monkey ✭✭✭✭✭
If we had a handful of homepage focused Widgets in the page designer, we could create our own custom homepages to look exactly how we wanted.
I'm often asked, 'Can we move the Top ROs, KBs etc to the bottom of the page?' or 'Can we add a small chart to the homepage showing current load of the service desk?'. With this feature you easily could, without JavaScript or CSS.
We would need Widgets such as:
The actual catalogue (in all three layouts)
Top / Favourite ROs and KBs
An 'About Me' / 'My Profile' type widget with user-centric information
The Search box
along with the current grid, chart and HTML widgets.
Combine this with another feature request to be able to create SQL Query grids and charts with a ME token and you could also add to your homepage, a mini 'My Requests' or 'My Approvals' grid. Please up-vote that one here:
https://community.cireson.com/discussion/1410/ability-to-use-me-token-in-sql-query-dashboards#latest
 Here's a mock up of what could be created with this feature.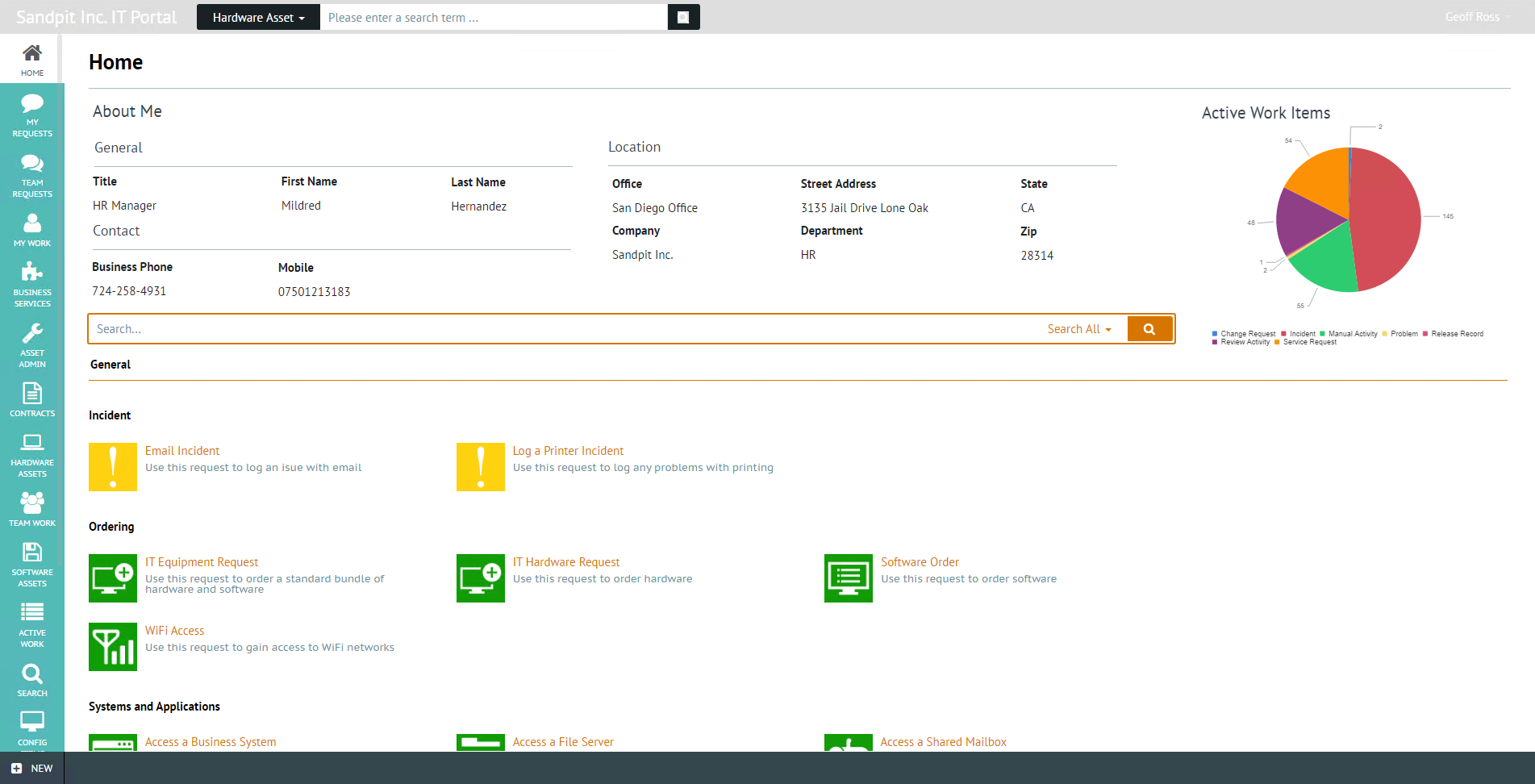 Thanks for reading / voting
Geoff