Home
›
Community Uploads

Cireson Partners, Customers and Community members share your customizations and examples here to help benefit the community as a whole to earn Kudos and badges.
DISCLAIMER
All files and projects located here are provided and come "as-is" and without any warranty or support. Use at your own risk. Your use of Community Uploads is subject to our
Terms of Use
.
Cireson does not and will not support or maintain these enhancements, extensions, and scripts.
For Team Cireson uploads click
here
.
Auto populate Primary Owner field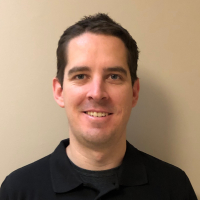 Steve_Clarke
Customer
Adept IT Monkey ✭✭
Hi All,
We would like to auto populate the primary owner field on incidents with the person logging the case. Just wondering if anyone has configured this and if so, how you wen't about it.
I figure it could be done with a custom workflow but this would not be immediately obvious when logging the case. (Would have to close the form etc before it updates).
The approach I am thinking of is to get the sesion.user (if Analyst) and auto fill in the "Primary Owner" field with the name property. This would happen instantly. The only thing I am not sure of is if there is a way I can trigger it only if the IR is new (never been saved). I would not want it to trigger each time the form is accessed by an analyst.
Any thoughts or advice would be apreciated.
Thanks,
Steve