Home
›
Service Manager Portal Feature Requests
We appreciate you taking the time to vote and add your suggestions to make our products awesome! Your request will be submitted to the community for review and inclusion into the backlog.
We recommend reviewing what is submitted before posting, in case your idea has already been submitted by another community member. If it has been submitted, vote for that existing feature request (by clicking the up arrow) to increase its opportunity of being added to Cireson solutions.
For more information around feature requests in the Cireson Community
click here
.
Allow Custom Classes to Display in the Portal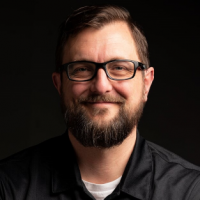 Brett_Moffett
Cireson PACE
Super IT Monkey ✭✭✭✭✭
When extending SCSM with a custom class it is not currently possible to expose this new class within the Cireson portal.
Allowing a custom class to be synced via the CacheBuilder and then able to be displayed using a custom written form would allow administrators to further extend the functionality of the Cireson portal in alignment with their SCSM console.
A settings screen that would be accessible by administrators on the portal could expose  a list of classes to sync to the ServiceManagement DB.
Once synced to the ServiceManagement DB, a new form could be created by copying the Incident.js (or other similar template) and renamed to the class name and edited to contain the class properties formatted in the same way other forms are currently displayed.
The base view navigation page could be created using a Saved Search to create the initial grid of items. Only once these are clicked on would it expose the related form.
Eventually, a for designer would assist in creating these forms but for this feature a manual creation of the form would suffice.
PROS:
Closer Alignment of SCSM Console and Cireson Portal experience for extended environments
Further extension of data collected by ServiceManagement DB to assist with faster reporting and long term storage of data in Analytics.
CONS:
ServiceManagement DB size could grow fast if not managed correctly
Manual form design could be difficult to manage and deliver correctly to end user