Home
›
Service Manager Asset Management Feature Requests
We appreciate you taking the time to vote and add your suggestions to make our products awesome! Your request will be submitted to the community for review and inclusion into the backlog.
We recommend reviewing what is submitted before posting, in case your idea has already been submitted by another community member. If it has been submitted, vote for that existing feature request (by clicking the up arrow) to increase its opportunity of being added to Cireson solutions.
For more information around feature requests in the Cireson Community
click here
.
Life Span for a Catalog item - Independent of Warranty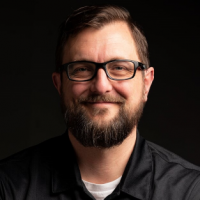 Brett_Moffett
Cireson PACE
Super IT Monkey ✭✭✭✭✭
A Catalog Item is used to define a particular item that end users or the business can order as a standard device within Asset Management.
Some machines might be covered by a warranty (say 3 years) and after this time the Hardware Asset reports to be "Out Of Warranty" however, within some businesses a machine might have a longer lifespan even though it is out of warranty (say 4 years).

Adding a property to the Catalog Item to show the projected lifespan of the type of device would allow the workflows to look at both the Warranty and the Lifespan and allow reports to show not only the devices that are out of warranty but those who have reached the end of their useful life regardless of warranty.

The workflow could then update the status to a set value of something like "End Of Life" etc.