Home
›
Service Manager Console App Feature Requests
We appreciate you taking the time to vote and add your suggestions to make our products awesome! Your request will be submitted to the community for review and inclusion into the backlog.
We recommend reviewing what is submitted before posting, in case your idea has already been submitted by another community member. If it has been submitted, vote for that existing feature request (by clicking the up arrow) to increase its opportunity of being added to Cireson solutions.
For more information around feature requests in the Cireson Community
click here
.
Wait Activity - An activity that sits in no-ones queue whilst waiting for the proper time to start

Geoff_Ross
Cireson Consultant
Super IT Monkey ✭✭✭✭✭
We know with uses it goes one of two ways. They ask for something that needs doing in the next 5 minutes, or they ask you to do something that can't be done for weeks or even months.
For example, we get an SR for a user for a leaving employee. We have a full list of activities that needs doing, but none of it can be done until they have actually left. This could be weeks in advance. No-one in IT wants a SR or the first MA sat in their queue for weeks, having to periodically check it for if they can finally action it or not.
Introducing my idea: Wait Activity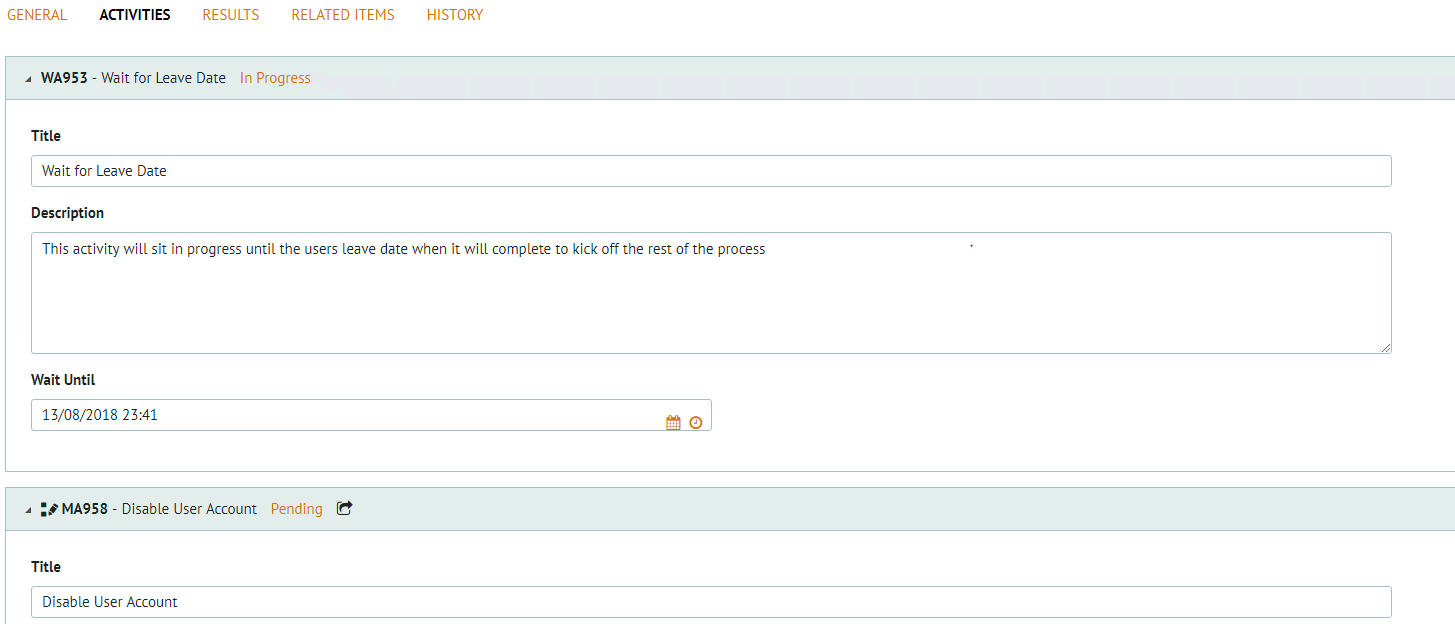 This activity can be place at the start of the activities, with the Wait Until date entered manually or even mapped from a Request Offering. This activity is not assigned to any individual or group so nobody sees it in their queue. A workflow will run each day just after midnight, and once the date is reached, the activity will be completed, kicking the first proper activity into In Progress and the process can begin.
Please up-vote if you think this would be useful to your organisations and teams.
Geoff