Home
›
All Other Feature Requests and Ideas
We appreciate you taking the time to vote and add your suggestions to make our products awesome! Your request will be submitted to the community for review and inclusion into the backlog.
We recommend reviewing what is submitted before posting, in case your idea has already been submitted by another community member. If it has been submitted, vote for that existing feature request (by clicking the up arrow) to increase its opportunity of being added to Cireson solutions.
For more information around feature requests in the Cireson Community
click here
.
Add Notes/SR Completion Notes to Service Management DB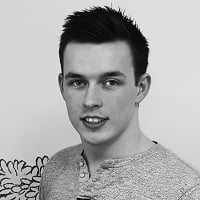 Shane_White
Cireson Support
Super IT Monkey ✭✭✭✭✭
I noticed while doing some SQL queries that involved reporting on the Incident Resolution Description that you cannot do the same thing for Service Requests without doing a join to the Service Manager Database.

It turns out that Service Request Completion Notes (Or Implementation Notes in the Portal) are saved to the Notes Column in the Service Manager Database, however this is not brought through into ServiceManagement or Cireson Analytics.

Could this be added?