Home
›
Cireson Uploads

IT Monkey will place code here as examples of what Cireson's consulting team has to offer as well as examples for public consumption to benefit the Microsoft System Center community as a whole.
DISCLAIMER
All files and projects located here come as is and without any warranty or support. We will attempt to improve the projects as time goes on based on customer and community demand. Comments and improvements are welcome as well as customization requests. Your use of these Cireson Uploads is subject to our
Terms of Use
.
Cireson's support team has no information on these projects outside of what you have available and will not provide support for these enhancements, extensions, and scripts.
Dont forget to checkout solutions uploaded by our customers, partners and community members
here
.
SCSM Clean House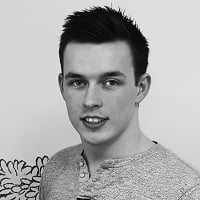 Shane_White
Cireson Support
Super IT Monkey ✭✭✭✭✭
Hi Community! 
This is my first upload so be gentle.. I recently read the below blog that 
@Geoff_Ross
posted and thought I would be a little creative and take away some of the manual work!
https://cireson.com/blog/creating-the-perfect-scsm-cleaning-up-out-of-the-box-clutter/
Basically when you install SCSM for the first time there is a lot of out the box Microsoft clutter that is just annoying when all you really want is a nice clean SCSM environment! So that is exactly what this PowerShell tool does. You can use it to install the latest SMLets from the web if you haven't got it and then it will clean your out of the box SCSM Environment.
Description:
The SCSM Clean House tool will make new SCSM installations neat, clean and clear of all the Microsoft out of the box Junk so you can start your new SCSM environment fresh.
This tool will perform the following on your environment:
Clean out of the box Unsealed Templates
Clean out of the box Unsealed Email Templates
Clean out of the box Unsealed Request Offerings
Clean out of the box Unsealed Work Item Views
Clean out of the box Unsealed Enumeration Lists
Rename out of the box Sealed Enumerations for SR's to add (DO NOT USE) on the end
IMPORTANT:
1. Make sure you run on new installs only
2. Make sure it is running on the SCSM Server and not remotely
Let me know if you find it useful.
Shane