Home
›
Service Manager Portal Feature Requests
We appreciate you taking the time to vote and add your suggestions to make our products awesome! Your request will be submitted to the community for review and inclusion into the backlog.
We recommend reviewing what is submitted before posting, in case your idea has already been submitted by another community member. If it has been submitted, vote for that existing feature request (by clicking the up arrow) to increase its opportunity of being added to Cireson solutions.
For more information around feature requests in the Cireson Community
click here
.
Keep collapsed groups collapsed after refresh interval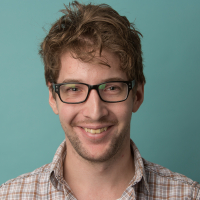 Gabriel_Lences
Customer
Advanced IT Monkey ✭✭✭
Hi folks,
originally I posted this on the cireson support since i thought it was a bug , but apparently it's not so posting over here. If you group any column in views like "my work, my requests, etc" and collapse the group(s), they get auto-expanded after the refresh interval expires.
This is quite annoying since this means there's practically no difference between grouping and sorting if the collapsed groups don't stay collapsed even after the refresh interval.
Maybe there's some javascript enthusiasist who'd like to take a look at this behaviour? 😊
Thanks,
G.