Home
›
Cireson Uploads

IT Monkey will place code here as examples of what Cireson's consulting team has to offer as well as examples for public consumption to benefit the Microsoft System Center community as a whole.
DISCLAIMER
All files and projects located here come as is and without any warranty or support. We will attempt to improve the projects as time goes on based on customer and community demand. Comments and improvements are welcome as well as customization requests. Your use of these Cireson Uploads is subject to our
Terms of Use
.
Cireson's support team has no information on these projects outside of what you have available and will not provide support for these enhancements, extensions, and scripts.
Dont forget to checkout solutions uploaded by our customers, partners and community members
here
.
Cireson Portal Dark and High Contrast Modes!!!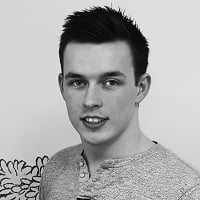 Shane_White
Cireson Support
Super IT Monkey ✭✭✭✭✭
Hi Community,
I noticed a few threads where there were a mention of Dark Mode in the portal, and or compliance with WACG so I have built a customisation for a couple of Modes in the portal:
Default (What you know and love 😉)
Dark Mode
High Contrast Mode
I will say this is not Cireson code and will not be supported by Cireson, but I am looking to gather feedback around this customisation so that I can gauge interest and adoption. This feature may become a future add-in to provide a more robust and manageable solution
The installation is simple, copy the folder named 'AccessibilitySettings' inside the attached .zip folder into your customspace and add this line into your custom.js file:
loadScript("/CustomSpace/AccessibilitySettings/AccessibilitySettings.js",['']);
NOTE: This requires you to have the Cireson Script loader found here:
https://cireson.com/blog/how-to-organize-your-customspace-with-a-script-loader/
Files Downloaded here:
https://github.com/shanewh1te/AccessibilitySettings
The colours are configurable if you would like to get into that, simply open up AccessibilitySettings.js and edit the colours at the top of the file.
Please leave a like on the thread if you download and test this solution so I can get a rough idea of how many people are interested in this!
Let me know what you guys think, really looking to collate as much feedback as possible! Happy to answer any additional questions
Thanks,
Shane