Home
›
Analyst Portal
Installation of Cireson fails (Certificate)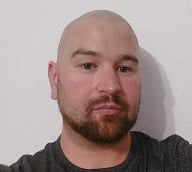 Simon_Zeinhofer
Customer
Advanced IT Monkey ✭✭✭
Hello guys,
we installed our new SCSM 2019 server farm yesterday and also installed 3 SCSM Management Servers.
Today we started our Cireson installation on one of them. The installation runs fine, until the installation of the platform cache service. For SSL we select a certificate with the name *.company.int . At the end of the installation we receive the following error:
How can we solve this? It seems like the name of the certificate leads to this error as it takes the name as a regex. Shall we skip the SSL certificate and add it afterwards?
JFI, The account for installation has local admin rights, is sysadmin on the database and is a member of the SCSM administrator group.