Home
›
Analyst Portal
Show Parent/Child Service Requests in the Portal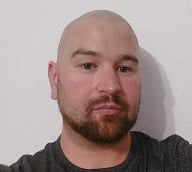 Simon_Zeinhofer
Customer
Advanced IT Monkey ✭✭✭
We have a very large request offering to request all sorts of hardware and/or permissions.
For that we have a runbook, which creates child Service Requests based on the user's selection. For that I want to add these Child Requests as HasChildWorkItem Relationships to the master request. Based on a community discussion from 2017 I know now, that I have to decalre the master request as isParent = true, so the HasChildWorkItem field is shown. This also works and if I get my Child Requests with the help of a Orchestrator Runbook, it also works.
BUT, in the service request form the service requests ae not shown, I guess this is based on the fact, that even if I type in the ClassId "f59821e2-0364-ed2c-19e3-752efbb1ece9", which is the WorkItem Class, I may only select incidents if I press the Add button. So the field will also only show incidents, if these are shown as Child items. Same goes for the HasParentWorkItem relationship.
I guess this is something which is hard coded inside the Cireson code - So is there any way to fix this? I would like to keep this Parent/Child Relationship, but if these are not shown inside the Parent/Child Requests, the Relationship is useless :(