Home
›
Analytics
Cannot access Database from Datasource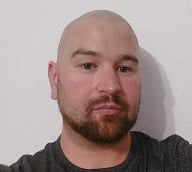 Simon_Zeinhofer
Customer
Advanced IT Monkey ✭✭✭
Hello guys,
we added a custom datasource to the portal, which connects to our MEMCM Database server, so our MEMCM guys can create reports.
Yesterday we tried the connection string with the Apppool and Cachebuilder account and we saw that both had no access to it. We assigned them read rights to the full memcm db and via powershell I could successfully test the connection.
But still when I create a dashboard which uses the MEMCM datasource, no data is shown/loaded. I restarted the cireson server, made a gpupdate recycled the appool, resterted the website - but nothing helped. Other datasources work fine.
Any ideas how to solve that?