Home
›
Analyst Portal
WorkItem Table empty after Truncate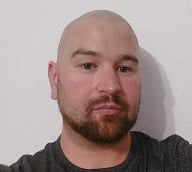 Simon_Zeinhofer
Customer
Advanced IT Monkey ✭✭✭
We are running version 11.6 of the portal.
Today we encountered a problem - The affected user of an Incident was only able to see the incident as it was archived. Which is a bit strange, as I thought the affected user always has scoped access to his/her work items.
The real problem started, when I truncated the LastModified and WorkItem Table + restarted the Cachebuilder. Although the cachebuilder logs shows no errors and the "Running WorkItemCommand Update" is running, the WorkItem table stays completely empty. So all workitems are shown as archived abd cannot be edited. They exist in the SCSM database though.
This is really critical as we want to go productive next week - Has anyone encountered such a problem before?