Home
›
Analyst Portal
Standard relationships are not shown when using a Custom TP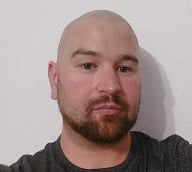 Simon_Zeinhofer
Customer
Advanced IT Monkey ✭✭✭
As there is actually so much activity in the community, I thought I ask my 2 questions here:
I created a custom form for my domain user class. As I wanted to add related License objects and consumables, I also created a custom TP with the amazing TP builder. It works and after I added the custom TP to a form ID in the group settings the new relationships are shown. But, something strange happened: I am no longer able to see the manager in the Organization tab and also config items, for which this user is a custodian, are no longer shown (Objects for which this user is a Primary user are shown though, but this is a Asset Management Relationship). But I added all these relationships to my custom TP. The same occurs e.g. when we use a custom TP for a Hardware Asset, that related Items are no longer shown, although the TP contains all these relationships. Is this an issue in the Cireson code, or might it be that the amount of relationships in a TP which can be handled by the forms is limited?
The second question is about the custom forms too. Inside the consumables objects, it is possible to increase or decrease the amount of this consumable assigned to a user or client. I also added the consumables to the domain users form and it is possible to add or remove one. But it would be amazing to also be able to increase or decrease the number of the same consumable for a user inside the user form. I tried it with the sample code from the consumables, but it is not working. Right now our helpodesk employees enter the consumables inside an excel sheet, but if we could transform that into the portal it would be amazing - But going inside a consumable and search for the user just to check, if he/she already has one of these consumables and if, increase the number, is just too time consuming and not really user friendly.
Has anyone faced one or both of these issues and might help me here? :)