Home
›
Analyst Portal
Resolve Incidents Add-In - Suggestion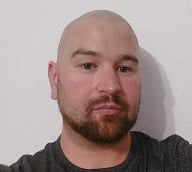 Simon_Zeinhofer
Customer
Advanced IT Monkey ✭✭✭
Our Analysts like the "Resolve Incident" add-in very much. It saves time and it really works well. Also reviewers like it as we finally are able to define a minimum length for the resolution text.
Still, some analysts criticize, that after setting an Incident gets resolved (and automatically saved after), you are still inside the incident and have to press "Save" again to get outside.
So it would be really cool, when we could have 2 additional settings:
AutoSave: Set to true, the changes to the incident will automatically be applied after the "Resolve Incident" has been activated. If not the Status will be set, but the analyst still has to press "Apply" or "Save" in order to the changes to be applied.
LeaveIncident: Only relevant if AutoSave is set to True. If set to true, after you resolved the Incident, you will automatically be forwarded to the page you have been before - most of the time this is Team Work or some Incident View.
I really don't know how much work this would be, but it would be nice :)