Home
›
Service Manager Portal Feature Requests
We appreciate you taking the time to vote and add your suggestions to make our products awesome! Your request will be submitted to the community for review and inclusion into the backlog.
We recommend reviewing what is submitted before posting, in case your idea has already been submitted by another community member. If it has been submitted, vote for that existing feature request (by clicking the up arrow) to increase its opportunity of being added to Cireson solutions.
For more information around feature requests in the Cireson Community
click here
.
Search Bar in SQL Dashboards / Views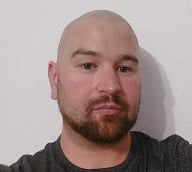 Simon_Zeinhofer
Customer
Advanced IT Monkey ✭✭✭
We really like the search bar in the OData Dashboards - But some of our dasboards are just not doable with the cached odata tables and so we have to stick to SQL - Unfortunately there is no built in search bar for that.
So it would be really helpful if we could have the search bar in SQL dashboards and views which are populated via the SCSM console, as well as Team Work, My Work etc.
We use the customization from @Geoff_Ross atm, which is really really amazing, but unfortunately, as this works with a filter on all columns, end users sometimes open incidents, as they don't know how to remove these filters (by pressing ESC).
So imo a built in solution from Cireson would be really fine, maybe with an enable/disable option in the setting items.