Home
›
General Discussion
Malfunction in "Hide Approval Buttons" Add-In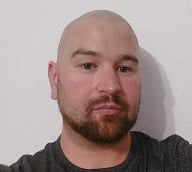 Simon_Zeinhofer
Customer
Advanced IT Monkey ✭✭✭
We use the "Hide Approval Buttons" add in in our environment.
We have the follwing settings in SR:
When we have this setting, analysts do not have the possibility to approve an RA, when the reviewer is a group where this analyst(who wants to approve) is a member of. The Reject All and Approve All Buttons are hidden, as we want it to be, but when they select the group in the RA, the "Approve" button is still disabled. When we set the "SROnlyAllowApproversToApprove" to false they cann approve, but I guess everyone could then.
The same behaviour shows in Change requests.
Is this an error in our add in settings or is the add in bugged?