Home
›
Powershell
Use -filter with Get-SCSMRelationshipObject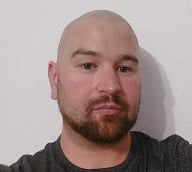 Simon_Zeinhofer
Customer
Advanced IT Monkey ✭✭✭
Hello guys,
does anyone know, how to use the -filter switch in the Get-scsmrelationshipobject function correctly?
I have a request with multiple SW Assets for installation and for every Asset I check if it is allowed. If it is not, the relationship to that certain Service Request shall be deleted.
I tried it with -Filter "SourceObject.Name -eq $($SR.Id)", where $SR is the Service Request, which I receive via another Relationship Object by an Activity, but with that I receive all SRs where this SW asset is related.
I know I could accomplish that via pipelining all SR <-> SW Relationships for this SW Asset, but I'd like to avoid that.
@Adam_Dzyacky do you know how that works? :)