Home
›
Service Manager Portal Feature Requests
We appreciate you taking the time to vote and add your suggestions to make our products awesome! Your request will be submitted to the community for review and inclusion into the backlog.
We recommend reviewing what is submitted before posting, in case your idea has already been submitted by another community member. If it has been submitted, vote for that existing feature request (by clicking the up arrow) to increase its opportunity of being added to Cireson solutions.
For more information around feature requests in the Cireson Community
click here
.
Ability to export and import KB Articles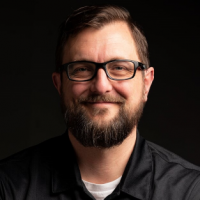 Brett_Moffett
Cireson PACE
Super IT Monkey ✭✭✭✭✭
Currently once a KB Article has been authored there is no way to move that KB article from one environment to another or even share KB articles (Maybe via the community
)
Having the ability to export the KB article is some format that can then be used to import back in to another instance of the Cireson portal would allow for KB articles to be designed and tested in Dev environments before being moved to prod as well as being able to share KB articles across companies.
In addition, it would be good to be able to export the HTML of the KB to a generic HTML file for use or storage of intellectual property.