Home
›
Cireson Uploads

IT Monkey will place code here as examples of what Cireson's consulting team has to offer as well as examples for public consumption to benefit the Microsoft System Center community as a whole.
DISCLAIMER
All files and projects located here come as is and without any warranty or support. We will attempt to improve the projects as time goes on based on customer and community demand. Comments and improvements are welcome as well as customization requests. Your use of these Cireson Uploads is subject to our
Terms of Use
.
Cireson's support team has no information on these projects outside of what you have available and will not provide support for these enhancements, extensions, and scripts.
Dont forget to checkout solutions uploaded by our customers, partners and community members
here
.
Example: Change Requests with ARO
Joe_Burrows
Cireson Devops
Super IT Monkey ✭✭✭✭✭
Re-post of the workaround posted in feature request 
here
; thought id also build the example out further - its really just an export of a SR RO MP that also contains a CR template where ive tweaked the target template from SR to CR versioned up and reimported.
Hopefully will help as an example to build out a change request process using the service catalog and advanced request offering for dynamic questions to ensure Analysts are not skipping the key information Change Managers always pestering your about
I've attached the sample MP near the end - only gotcha is you
cant use multi mapping
as the extended property does not exist on the CR class (update: Tested and confirmed you can if you extend) . You also need to ensure that the users have change request role access so would recommend catalog scoping to the appropriate role or just for Analysts.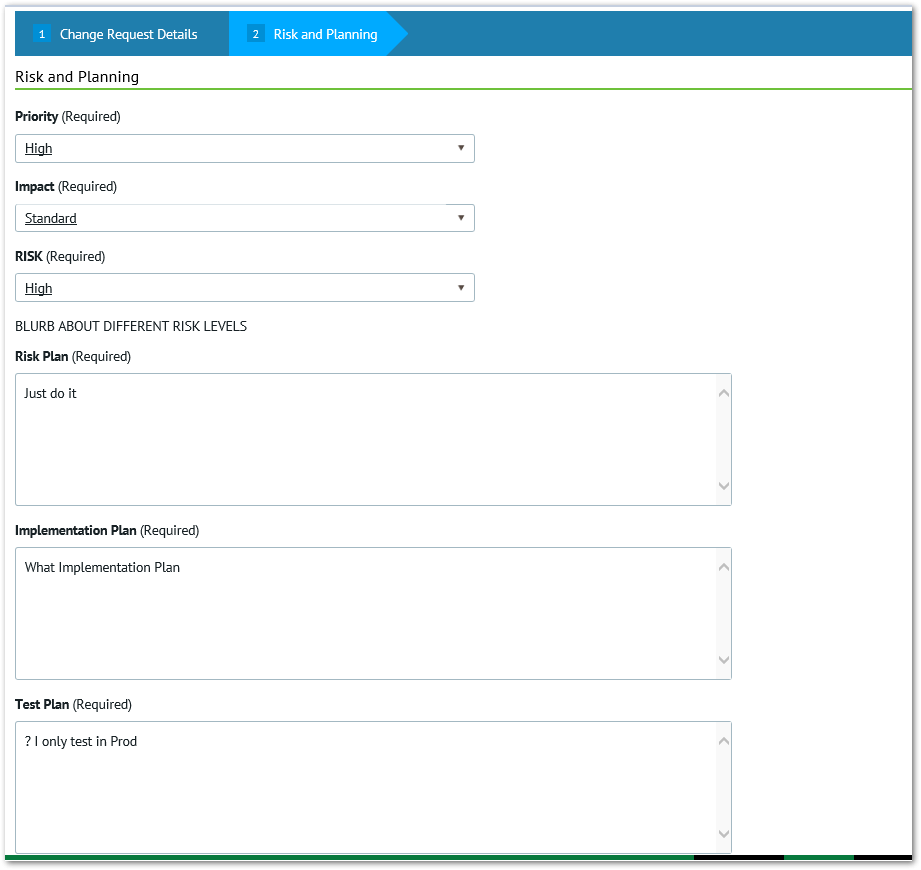 This discussion has been closed.