Home
›
Cireson Uploads

IT Monkey will place code here as examples of what Cireson's consulting team has to offer as well as examples for public consumption to benefit the Microsoft System Center community as a whole.
DISCLAIMER
All files and projects located here come as is and without any warranty or support. We will attempt to improve the projects as time goes on based on customer and community demand. Comments and improvements are welcome as well as customization requests. Your use of these Cireson Uploads is subject to our
Terms of Use
.
Cireson's support team has no information on these projects outside of what you have available and will not provide support for these enhancements, extensions, and scripts.
Dont forget to checkout solutions uploaded by our customers, partners and community members
here
.
Quick Resolve Incidents / Quick Complete Service Requests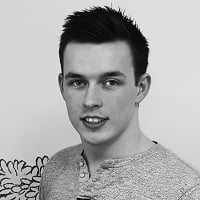 Shane_White
Cireson Support
Super IT Monkey ✭✭✭✭✭
Hi Community,
A very common issue I see with customers is people on the Service Desk typically have a lot of standard nature of tickets which they tend to close off straight away, whether it be an account locked or a password reset and it can take time to open a ticket, save it, reopen the ticket, save it etc.. And even more so on a Service Request because you need to wait for workflows to run!
But no more! This solution will help alleviate a lot of that sitting around just to complete/resolve a ticket, you can just create the ticket and forget about it!
All files can be downloaded from my github: https://github.com/shanewh1te/Cireson-QuickResolve-WorkItems
So there are a few components to this:
Install the ManagementPack (Cireson.WorkItem.ServiceRequest.Extensions.QuickComplete.mp), this is a class Extension for the SR class to add a Boolean (True of False) field to the class. This is used to toggle whether a Service Request is a quick complete SR or not because the SCSM console does not let you pre-complete an SR in the template.
Copy the QuickResolve Folder from the files to C:\inetpub\CiresonPortal\CustomSpace
Copy the contents of Custom.js to your Custom.js file in the above location
Once you have done all of this you will be good to go! I have also attached a word document explaining the usage for each example, an Incident and a Service Request.
A little bit of a discussion area for this is whether or not you would want to use Activities on a Quick Complete SR, so let me know your thoughts on this below!
Let me know what you think!
Thanks,
Shane