Home
›
Service Manager
SCSM Console hangs after doing any Savings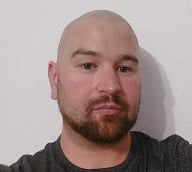 Simon_Zeinhofer
Customer
Advanced IT Monkey ✭✭✭
Hello guys,
recently we have a problem with our SCSM console.
When we save anything (Subscription, Request offering etc.) the first few times a day, our SCSM console won't load anymore and workflows are not running neither. For example today, the first save of a Request Offering worked fine, about 5 minutes later I saved another one and then the problem occured.
When the problem occurs, we cannot load any classes with the Runbook Designer anymore and in Cireson, although the portal itself is available, Incidents or Requests do not load anymore.
As soon as we restart the SQL Server service on our SCSM DB Server, everything is working fine again. From that time on, we can save whatever we want that day, the problem does not occur anymore - Until the day after :(
Last week we activated Named Pipes and then it worked fine. Until yesterday, when the problem occured again.
Has anyone of you experienced the same issue or something similar? Have you been able to solve it?