Home
›
Analyst Portal
An Error occured while processing your request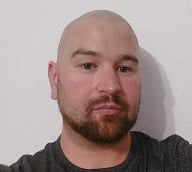 Simon_Zeinhofer
Customer
Advanced IT Monkey ✭✭✭
We recently installed a new SCSM 2019 server landscape with new management servers and also a completely fresh installation of Cireson we want to replace our SCSM 2016 productive system with.
It is working fine and after some fine-tuning to the IIS it is really fast as well. Just, from time to time, I receive the following error when I want to open a WI or CI:
I had a look in the Operations Manager Log File, the Platform Cache and Cachebuilder Log. None of these has any error noted.
When I go back to the home page and then reopen the CI or WI it is working fine.
JFI: We do not have any User Roles filled until now, but my user is inside the Administrator group in SCSM.