Home
›
Service Manager
Incident automatically closed if User anwers to Resolved mail directly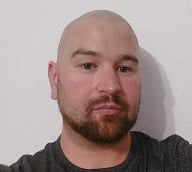 Simon_Zeinhofer
Customer
Advanced IT Monkey ✭✭✭
Hello guys,
we have the following problem:
Whenerver an Analyst resolves a ticket, the end user receives an e-mail about the category and description like this:
So users may Decline or Confirm via the buttons on the bottom. The problem is, many users answer to the mail directly, mostly because the issue is not fixed. As the "Confirm" button's command is "mailto:[email protected]?subject=[*Incident ID*]&body=[closed]" the exchange connector finds the [Closed] in the html code of the message and closes the ticket.
So my question is: Is there a better option to do this? So that the incident won't be closed when there is a direct answer to this mail?