Home
›
Analyst Portal
Cachebuilder Errors when User Sync starts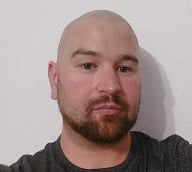 Simon_Zeinhofer
Customer
Advanced IT Monkey ✭✭✭
Since the update to Cireson portal version 11.4 we receive warning entries in the cachebuilder log. The following errors occur, nearly all SCSM Security roles are affected, and it also occurs in different OUs:
Unable to locate user or group: domain\username in role: Administrators
For the same user, the following error occurs:
cn=username,ou=ias136-servicemanager,ou=ias,dc=domain,dc=int is a member of cn=scsm-inc-operator-global,ou=rbac,ou=scsm,ou=systemcenter,ou=applications,dc=domain,dc=int, but does not exist in the database.
The error also occurs in Application log in the event viewer. I truncated the lastModified, CIUser and CIDomainGroup tables and restarted the cachbeuilder. Unfortunately the same error occurs after the restart.
The AD connector throws no errors and the user exists in AD and also in the SCSM database.
Is this a bug in the current portal version? Because before we upgraded to 11.4 none of the errors occured.